Outlook Duplicate Emails 10.02.01 - Detailed Description Page

Program ID:

65352

Author:

Downloads:

50

License:

Shareware [?]

Cost:

$29.00 US

Operating Systems:

Size:

2969K

Release Status:

new

Last Updated:

2011-08-09

Our Rating:

Users Rating:

(total votes: 0)

Feedback:

Outlook Duplicate Emails 10.02.01 download free




Microsoft Outlook is the best email client, which is being used by home users and organizations as well. The software has the capability to store around 20 GB of data (versions above Outlook 2003), which means millions of emails can be stored in the mailbox. Mailbox may also contain duplicate emails. You should remove Outlook duplicate emails, as they are just occupying an additional space in the mailbox and making Outlook slow.

To help you speed up Outlook and simplify email management, Kernel for Outlook Duplicate Emails remover is designed. This stunning, professional, and simple-to-use software allows deleting duplicate emails from the mailbox.

Anyone, be it a home user or a professional can easily use this software, as its graphical user interface is self-descriptive. Duplicate emails play a vital role in making the mailbox bulky, which ultimately results in sluggish Outlook.

Sometimes, the slow performance of Outlook may be the reason for PST damage, as we often restart Outlook abruptly in case it is too slow. Damage to the PST means the loss of important data. To keep you away from such issues, Kernel for Outlook Duplicate Emails remover is designed and developed.

The software is easy to install and use. In just few steps, anyone can remove duplicate emails from the mailbox. After the duplicate items are removed, you will notice a considerable impact on Outlook?s performance. This is only possible with the Outlook Duplicate Email remover.

A free version of the software helps you analyze the software quality. The free version can be installed to Windows 7, Windows Vista, Windows XP, Windows 2003, and Windows 2000 operating systems to remove duplicate emails.

The free version allows removed 10 duplicate items per mailbox folder. To remove all duplicate emails, full version of the software needs to be purchased.


Please be aware that we do NOT provide Outlook Duplicate Emails crack, serial numbers, registration codes or any other forms of pirated software downloads. Using warez version, crack, warez passwords, patches, serial numbers, registration codes, key generator, pirate key, keymaker or keygen for Outlook Duplicate Emails license key is illegal and prevent future development of Outlook Duplicate Emails.

Keywords: outlook duplicate emails, remove duplicate emails, remove outlook duplicates, duplicate emails remover, outlook duplicate remover, Shareware, Communications, Other Comms Tools, Outlook Duplicate Emails, Outlook Duplicate Emails

Recent Changes: Not Established

Install Support: Install and Uninstall

Supported Languages: English

Additional Requirements: Pentium II 400 MHz, 256 MB RAM, 7 MB



Latest Releases in Communications - Other Comms Tools
SeaTTY 2.50 (2015-01-14) update
A program to receive weather reports, navigational warnings and weather charts transmitted on longwave and shortwave bands in RTTY, NAVTEX and HF-FAX (WEFAX) modes. It can decode GMDSS DSC (HF and VHF) messages. Software also can automatically save N...
Clip Reader 1.0 (2014-11-24) new
Amazing program reads text aloud instantly from the clipboard just by selecting it. Great for reading email, online news, reviewing documents, cram for exams and tests with repeat option. Choose from different voice styles, male or female voice. Jus...
Latest English To Hindi and Hindi To English Conv 7.0 (2014-11-09) new
This software offers a solution for users who want to translate English to Hindi and vice versa. Text can be loaded from a file and the translation pair (English to Hindi or Hindi to English) is chosen from the drop down menu. The results are display...
Diafaan SMS Server - full edition 2.1.1.0 (2013-01-21) new
Diafaan SMS Server is a powerful and easy to use SMS gateway for 3G/GSM modems and SMPP. It is targeted at professional users, companies that are looking for an easy way to integrate two-way SMS into their IT system. The full edition of Diafaan SMS S...

Network Serial Port Kit 5.8.1 (2012-11-19) update
You can connect data collection serial devices: bar code scanners, modems, sensors, gages, RF equipment, telephone PBX systems, laboratory or industrial instruments, and so on - to the serial ports of your computer to deliver that data anywhere over ...

Serial Port Redirector 2.6.1 (2012-11-16) update
Serial Port Redirector is used to connect a serial application to a remote TCP socket. This allows you to utilize modern hardware COM servers without changing your software or exchange data between a TCP/IP application and an old-fashioned program th...
Web Sniper 1.1 (2012-10-29) new
Web Sniper is an intelligent white hat autonomous SEO utility which allows webmasters to sample the internet for
specific niches by searching for relevant articles and using inputs available to build up a portfolio of back links.

...
HDS1504 Software For Symbol CS1504 2.8 (2012-08-14) update
HDS1504 Data Acquisition Software For Symbol Motorola CS-1504 bar code scanners enables consumer memory scanners to communicate with any Windows application. Send barcodes directly into a database application as keystrokes. Send barcodes to log files...
Replicator 11.3 (2012-05-12) update
The Replicator lets you distribute large numbers of files to many people efficiently. The software automatically downloads just the changed files and deletes ones no longer part of the distribution. Unlike other similar tools, all it requires is an o...
Diafaan SMS Server - light edition 2.0.0.0 (2012-05-09) update
Turn your GSM or 3G modem into a professional two-way SMS gateway. Just add the modem and select the method you want to use to integrate SMS in your IT system and your SMS gateway is ready to send and receive SMS messages. Use email integration to le...

Advanced Serial Port Monitor 4.3.6.505 (2012-05-04) update
To develop solutions built on COM port protocols is a challenging task without the proper tools. Advanced Serial Port Monitor is a unique serial port monitoring/data handling solution that allows developers to focus on the project instead of battling...

Advanced PBX Data Logger 2.7.12.413 (2012-04-13) update
Advanced Phone Data Logger allows customers to collect, track or store PBX records or can collect CIR or SMDR calls from RS422, network, TCP/IP ports , capture real-time bytes to disk, a database, database (MSSQL, MySQL, Excel) or to other targets....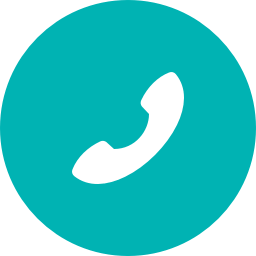 SmartCallMonitor 1.5 (2012-03-30) update
SmartCallMonitor is the easy-to-use calling and monitoring software for TAPI capable hardware like a telephone system or an ISDN card. Use your Outlook contacts for reverse lookup or request automatically an online service. Information will be shown ...

GPS Tracker Data Logger 2.0.3.104 (2012-02-06) update
GPS Tracker Data Logger acts as the server and allows you to collect data from an unlimited number of various GPS trackers simultaneously. The obtained data is processed, uniformed and written to a log file or a database in real time. GPS Tracker Dat...
GXDirector 6.0.0.34 (2012-02-02) update
GXDirector; a powerful software for product development, quality control, maintenance and general device control. Read property values from a physical device, edit them if needed, and write new values back to the device, or save values in a file for ...
GXDeviceEditor 6.0.0.55 (2012-02-02) update
Create a device profile of the protocol and parameters of any physical device. The profile is a device template, containing protocols, settings and messages understood by the device. Then create one or more user interfaces for the profile. New device...
Advanced OPC Data Logger 2.6.10.119 (2012-01-19) update
Advanced OPC Data Logger is an exceedingly powerful OPC data logging application that collects, assembles, processes and writes data from various OPC servers in a variety of formats. The program supports writing to binary files, DDE, Access, SQL Serv...
EasyDeskTicker 8.1.1 (2012-01-19) update
EasyDeskTicker displays RSS news feeds as a flicker-free ticker bar on the desktop....
Virtual GPS 1.40 (2012-01-14) update
Virtual GPS is a GPS simulator software. You can use it to simulate a GPS receiver unit connected to your system. It's ideal when you need GPS input, but you have no signal or for development purposes. It supports various NMEA sentences, so it can be...
OST to PST 2010 Download 11.03 (2011-12-12) new
RecoveryFix for OST is a complete software that easily retrieves emails with complete attachment and other data without distorting the properties of the emails. It is also possible to retrieve password protected OST data by using this tool....