Most Popular in Communications - Other Comms Tools

Advanced NMEA Data Logger 3.1.12.307 (Downloads: 1403)
No need to expend many days developing your personal GPS sentences acquisition program - NMEA Data Logger is here to help! The program captures GPS sentences from any talker or tool in real time, transfers and acquires NMEA bytes over Ethernet. Forma...

Advanced Serial Port Monitor 4.3.6.505 (Downloads: 1394)
To develop solutions built on COM port protocols is a challenging task without the proper tools. Advanced Serial Port Monitor is a unique serial port monitoring/data handling solution that allows developers to focus on the project instead of battling...
SeaTTY 2.50 (Downloads: 1160)
A program to receive weather reports, navigational warnings and weather charts transmitted on longwave and shortwave bands in RTTY, NAVTEX and HF-FAX (WEFAX) modes. It can decode GMDSS DSC (HF and VHF) messages. Software also can automatically save N...
SMSgee SMS Bulk Sender 2.5.2 (Downloads: 896)
SMS Marketing tools. Send SMS from PC using UMTS/GSM phone/modem. With user friendly GUI easily manage SMS traffic up to 10.000 SMS per day.Support import/export phonebook and SMS to CSV/XML file,create personalized SMS for each recipient very useful...
OPCNetListener 2.24 (Downloads: 848)
Use this Server to get a Network - Status monitoring in your PLC for alarm-generation or something else. The Server is watching your network over ICMP (Ping) or SNMP. Now, you can watch also your applications....

Advanced PBX Data Logger 2.7.12.413 (Downloads: 822)
Advanced Phone Data Logger allows customers to collect, track or store PBX records or can collect CIR or SMDR calls from RS422, network, TCP/IP ports , capture real-time bytes to disk, a database, database (MSSQL, MySQL, Excel) or to other targets....
ECTmouse 1.27.4 (Downloads: 770)
ECTmouse is an application which emulates cursor movement and mouse button clicks by using any keyboard. This program is part of the assistive technologies complex and works effectively with a personal computer for those with limited physical abiliti...
Diafaan SMS Server - light edition 2.0.0.0 (Downloads: 766)
Turn your GSM or 3G modem into a professional two-way SMS gateway. Just add the modem and select the method you want to use to integrate SMS in your IT system and your SMS gateway is ready to send and receive SMS messages. Use email integration to le...
Advanced OPC Data Logger 2.6.10.119 (Downloads: 736)
Advanced OPC Data Logger is an exceedingly powerful OPC data logging application that collects, assembles, processes and writes data from various OPC servers in a variety of formats. The program supports writing to binary files, DDE, Access, SQL Serv...

Serial Printer Logger 2.9.4.1019 (Downloads: 648)
Serial Printer Logger can replace your aged serial printers and convert bytes in real time to a binary log file, a PDF or a MS RTF electronic document. This substitution economizes you money (paper, consumables, maintenance). The program analyses ESC...

Serial Port Redirector 2.6.1 (Downloads: 615)
Serial Port Redirector is used to connect a serial application to a remote TCP socket. This allows you to utilize modern hardware COM servers without changing your software or exchange data between a TCP/IP application and an old-fashioned program th...
Traffic generator bot 1.18 (Downloads: 594)
Auto generate web traffic with windows application bot This windows application bot will help you to Auto generate web traffic by visiting stated link with stated parameters. With this bot you can easily generate web traffic to any website or blog....
Replicator 11.3 (Downloads: 564)
The Replicator lets you distribute large numbers of files to many people efficiently. The software automatically downloads just the changed files and deletes ones no longer part of the distribution. Unlike other similar tools, all it requires is an o...
ECTmorse 1.13.3 (Downloads: 552)
ECTmorse is a program designed to help sufferers of paralysis by allowing them to type using Morse code. The program may be used on nearly any PC or laptop because of its low system requirements. It is extremely portable, and can be carried on a flas...
Advanced Modem Data Logger 2.5.4.415 (Downloads: 525)
Advanced Modem Data Logger utilizes RS232,PCI,USB modems to dial and aquisite a data from data sources to file or to a database. The program can use AT/TAPI access methods and write the data from several devices together. Advanced Mode Data Logger: a...
ECTkeyboard 31.2.2 (Downloads: 509)
ECTKeyboard (EyeComTecKeyboard) is a program with a text matrix that allows individuals with limited motor skills to type text. The program works with eye tracking applications (ECTCamera and analogues), allowing to select characters through blinking...

Network Serial Port Kit 5.8.1 (Downloads: 498)
You can connect data collection serial devices: bar code scanners, modems, sensors, gages, RF equipment, telephone PBX systems, laboratory or industrial instruments, and so on - to the serial ports of your computer to deliver that data anywhere over ...
ECTlistener 2.7.2 (Downloads: 487)
The program was created for disabled people (paralyzed or those with extremely reduced mobility) and works in conjunction with other programs (e.g. ECTkeyboard symbol matrix). By using a personal computer with a microphone and both ECTlistener and EC...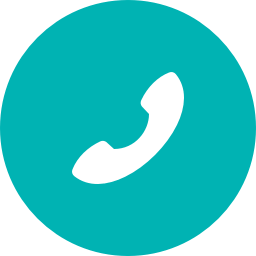 SmartCallMonitor 1.5 (Downloads: 468)
SmartCallMonitor is the easy-to-use calling and monitoring software for TAPI capable hardware like a telephone system or an ISDN card. Use your Outlook contacts for reverse lookup or request automatically an online service. Information will be shown ...
SpeedSMS 2.0 (Downloads: 455)
Sends Text SMS, ringtones and VCard to mobilephones from 7 Cents/SMS. SpeedSMS supports text messages, blink and flashing SMS. Its also possible to send SMS deferred. Supports sending SMS to multiple persons from the phonebook or sending to groups. S...